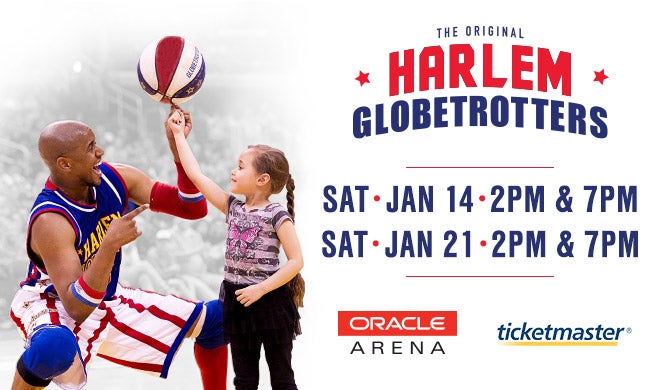 Jan 14 - 21 , 2017
Harlem Globetrotters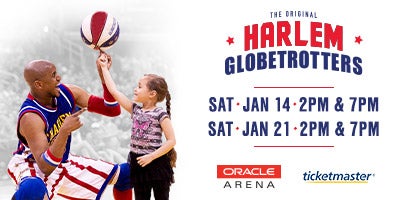 The iconic Harlem Globetrotters are coming to Oracle Arena with their most epic tour in history! A star-studded roster will have fans on the edge of their seats to witness the ball handling wizardry, basketball artistry and one-of-a-kind family entertainment that thrills fans of all ages.
Oakland Arena
One hour prior to scheduled event time.
Various

Parking is $40 for cars, $80 for buses and limos.