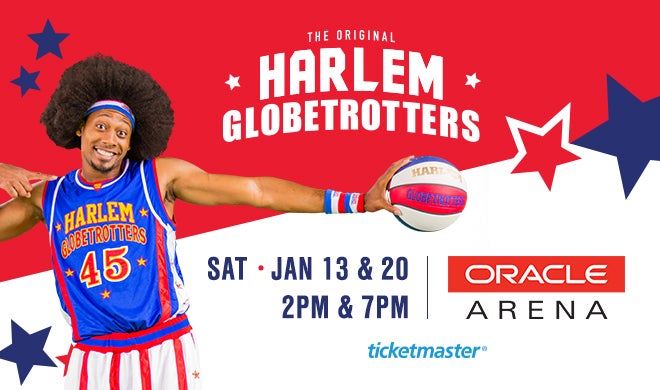 Jan 13 - 20 , 2018
The Original Harlem Globetrotters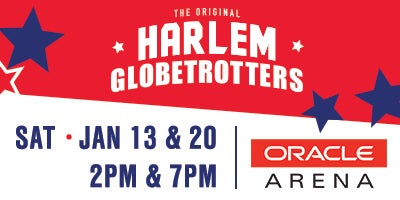 The Original Harlem Globetrotters are on the road for our action-packed World Tour! A star-studded roster will have fans on the edge of their seats to witness the ball handling wizardry, basketball artistry and one-of-a-kind family entertainment that thrills fans of all ages. Join Globetrotter stars after the game where they will stay for an autograph, photograph and high five session for fans (subject to availability). Tickets go on sale starting September 18th at 10 am.
Oakland Arena
One hour before show time

Parking is $40 for cars, $85 for buses and limos.