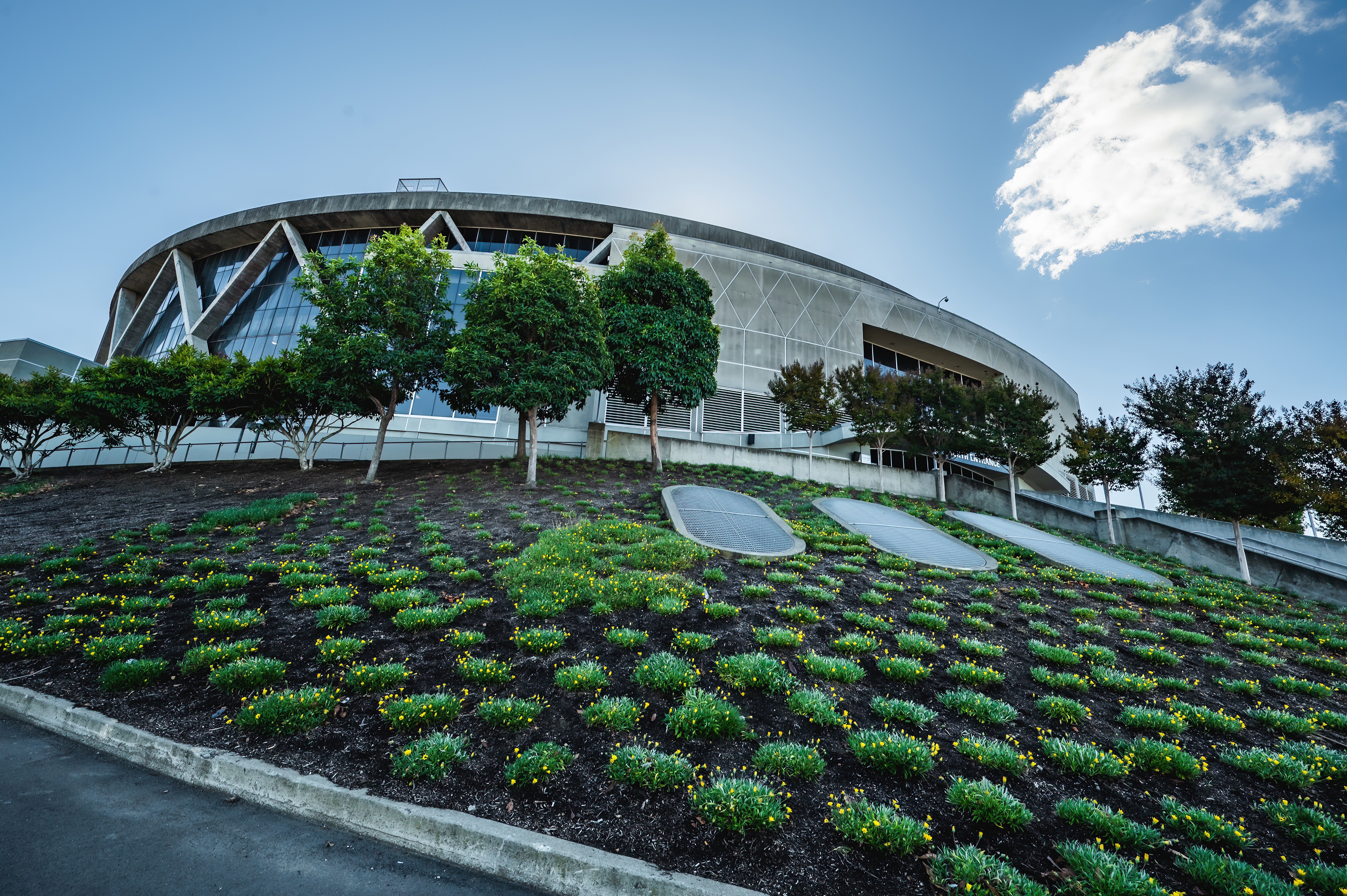 NEWS: ASM GLOBAL-MANAGED OAKLAND ARENA RECORDS BEST FINANCIAL YEAR IN PROPERTY HISTORY
Nov

2

/ 2023
NEWS: ASM GLOBAL-MANAGED OAKLAND ARENA RECORDS BEST FINANCIAL YEAR IN PROPERTY HISTORY
(OAKLAND, Calif. – Nov. 2, 2023) — With record-breaking-capacity crowds and show sellouts, including the highest-grossing event ever on record at the Oakland-Alameda County Coliseum with Latin superstar Bad Bunny, Oakland Arena and the Coliseum Complex have marked its best financial year in property history.
This finish ranks Oakland Arena again as a top 10 venue for ASM Global — the world's leading venue-management company with over 350 venues worldwide.
For Oakland Arena, the fiscal year 2023 featured multiple sold-out shows, including, but not limited to, Stray Kids, Seventeen, Kehlani, My Chemical Romance, Jo Koy, Rod Wave, Carin León, SZA, Maná, SUGA and TWICE. Nearly 500,000 guests were welcomed on the property to experience their favorite artists live in Oakland.
As a result of this record-breaking fiscal year, the property ended the term with a surplus of $10 million for the first time in its history.
The Coliseum Authority (the property managing joint powers agency, which includes City of Oakland and Alameda County representatives) relies upon contributions from the city and the county to manage and fund operations and capital improvements to the Coliseum Complex. With this success, the property has redirected the surplus to be assigned to the city and county with a contribution of $5 million each. This redirection of funds will allow the city and county to fund critical resources and infrastructures to support the community.
"The hard work of our team inspires me as we continue to book record-setting concerts and events and create a memorable experience for the thousands of guests joining us at Oakland Arena and Oakland-Alameda County Coliseum," said Nicole Strange, ASM Global's general manager for the properties. "The success of the multiple revenue streams and redirection of funds to support the critical needs within Oakland and Alameda County is paramount to our mission as a proud member of the Oakland Community."
The ASM Global Oakland team will finish the 2023 event schedule with a full calendar rich in shows that reflect the Oakland community's diversity. Earlier this week, guests were treated to two sold-out nights with hip hop/rap superstar Travis Scott (Oct. 31 and Nov. 1) and will see performances by Ms. Lauryn Hill and the Fugees (Nov. 7), Jhené Aiko (Dec. 2), and Anita Baker (Dec. 23), among other concerts, comedy shows, family events and more.
The full upcoming event calendar can be found at theoaklandarena.com/events. Oakland Arena continues to be a Bay Area leader in employment opportunities, with nearly 650 part-time employees hired per event.
# # #
About Oakland Arena
Home to many of the most iconic performances of all time with audiences numbering nearly 100 million, Oakland Arena and Oakland-Alameda County Coliseum are the premier sports and entertainment facilities in Northern California. The Arena is one of the largest arenas in the country with a maximum capacity of over 19,000. Managed by ASM Global, the venues continue to welcome legendary acts and host countless sold-out concerts, multiple show runs and major music festivals. For additional information, visit theoaklandarena.com.
About ASM Global
ASM Global is the world's leading producer of entertainment experiences. It is the global leader in venue and event strategy and management — delivering locally tailored solutions and cutting-edge technologies to achieve maximum results for venue owners. The company's elite venue network spans five continents, with a portfolio of more than 350 of the world's most prestigious arenas, stadiums, convention, and exhibition centers, and performing arts venues. Follow with us on Facebook, Instagram, Twitter and LinkedIn. asmglobal.com
Media Contact:
Lauren Carey, Director of Marketing
Oakland Arena & Oakland-Alameda County Coliseum
ASM Global
510-383-4671